Paul Schlachter
Western Pennsylvania Golf Hall of Fame
Class of 2022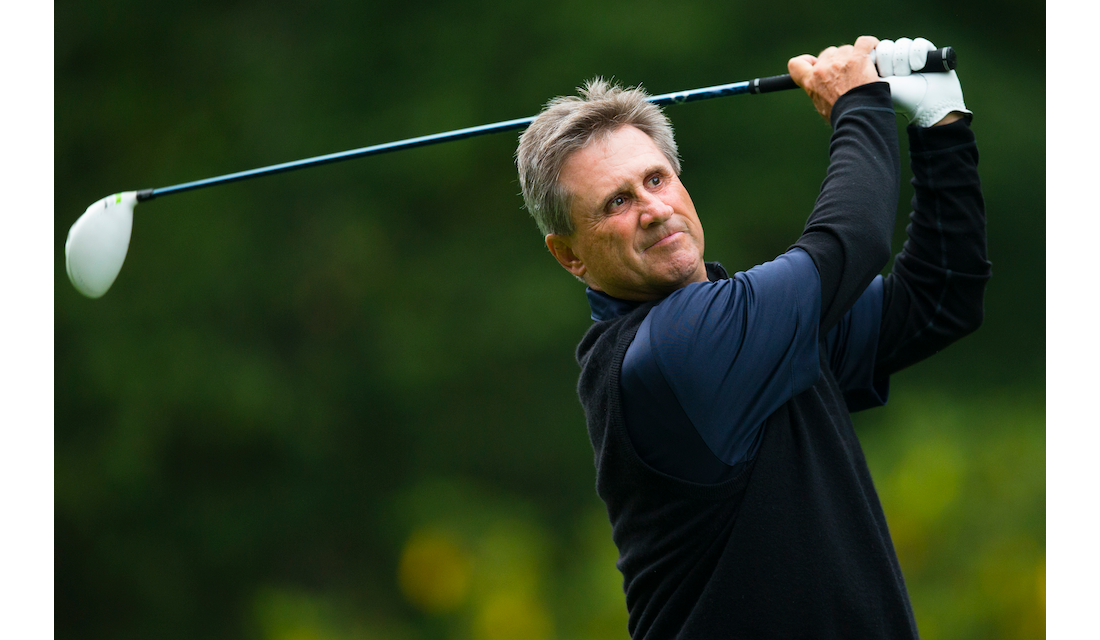 Photo courtesy of the United States Golf Association
Inducted Thursday, November 3, 2022 at Allegheny Country Club
---
Take a casual stroll though the record books of the West Penn Golf Association and you won't find much mention of Paul Schlacter. At least in the "early part" of WPGA golf existence like the Junior, Amateur or Mid-Am.
But there's a good reason for that. He wasn't able to play in many of them.
"I was a teacher and didn't get the opportunity to play on Mondays and Tuesdays," Schlacter said. "By the time school was out, it was summer, and I missed some events that were played earlier."
But that wasn't always the case. Once he retired from the Upper St. Clair School District, he was able to become a force on the Senior side of golf and that's when he started making his way to his place in the WPGA Hall of Fame class of 2022.
He was named the WPGA Senior Player of the Year, winning the Senior Amateur five times. Schlachter holds the scoring record for both the 18-hole version and the current 36-hole version of the event. Schlachter set those records with rounds of 69-68—137 at the Field Club.
"From my mid-to-late 30s, I kept trying to learn the game," Schlacter said. "And I learned many things. There were a lot of kinks in my swing back then, but I had five pretty good years there."
Here's some evidence to Schlachter's statement about five pretty good years. He won the West Penn Senior Amateur five times in a period of 9 years:
2014 -- Club at Nevillewood
2011 -- Williams Country Club
2009 -- Green Oaks Country Club
2006 -- Country Club of Meadville
2005 -- Pittsburgh Field Club.
In addition to the five Senior Ams, Schlachter thinks he won another five or so other WPGA events.
Schlachter didn't originally join a club after graduating from Carrick High School in 1966. He played at places like Riverview, Cedarbrook and Butler's.
But it didn't take long before, as he was honing and working on his game, he elevated his status as well as where he would play. He joined the old Duquesne Golf Club, Beaver Lakes, Youghiogheny, Nevillewood and Sewickley Heights.
He obviously has many stories to tell, including playing in the U.S. Amateur in 1996 at Pumpkin Ridge.
"I couldn't believe it. The first day we were behind Tiger Woods and the second day we were in front of him," Schlachter said. Memorable events along the way included defeating Sean Knapp in a playoff in the 1998 Pennsylvania Amateur. He also grabbed the state Mid-Am at York Country Club.
He also played in the National Senior Network, which was a collection of courses across the country. He won twice at Inverness, Bandon Dunes, Castle Pines.
"That was really great fun," Schlacter said.
Being inducted into the WPGA Hall of Fame is also a lot of fun for the 73-year-old resident of Naples Fla.
"I've already been inducted into the Upper St. Clair High School Academic Hall of Fame,' he said. "This means a lot, it really does. It means that somewhere my name will be up and will mean that I did something decent. Pretty good for a schoolteacher."
He did something much more than decent and if you're looking for evidence, how about the 12 times he was named WPGA Senior Player of the Year and the Pa. Senior Player of the Year four times.
Schlachter still loves the game he excelled at, but he's not able to participate as much as he'd like.
"I've had back problems since I've been here," he said. "And about three years ago I reached the tipping point. I wanted to play but I just wasn't able to. I had a nerve ablation to try to calm some of the pain. I'm playing a little but not as much or as well I'd like to."
About the WPGA
Founded in 1899, the Western Pennsylvania Golf Association is the steward of amateur golf in the region. Started by five Member Clubs, the association now has nearly 200 Member Clubs and 33,000 members. The WPGA conducts 14 individual competitions and 10 team events, and administers the WPGA Scholarship Fund.