Jim Ferree
Western Pennsylvania Golf Hall of Fame
Class of 2019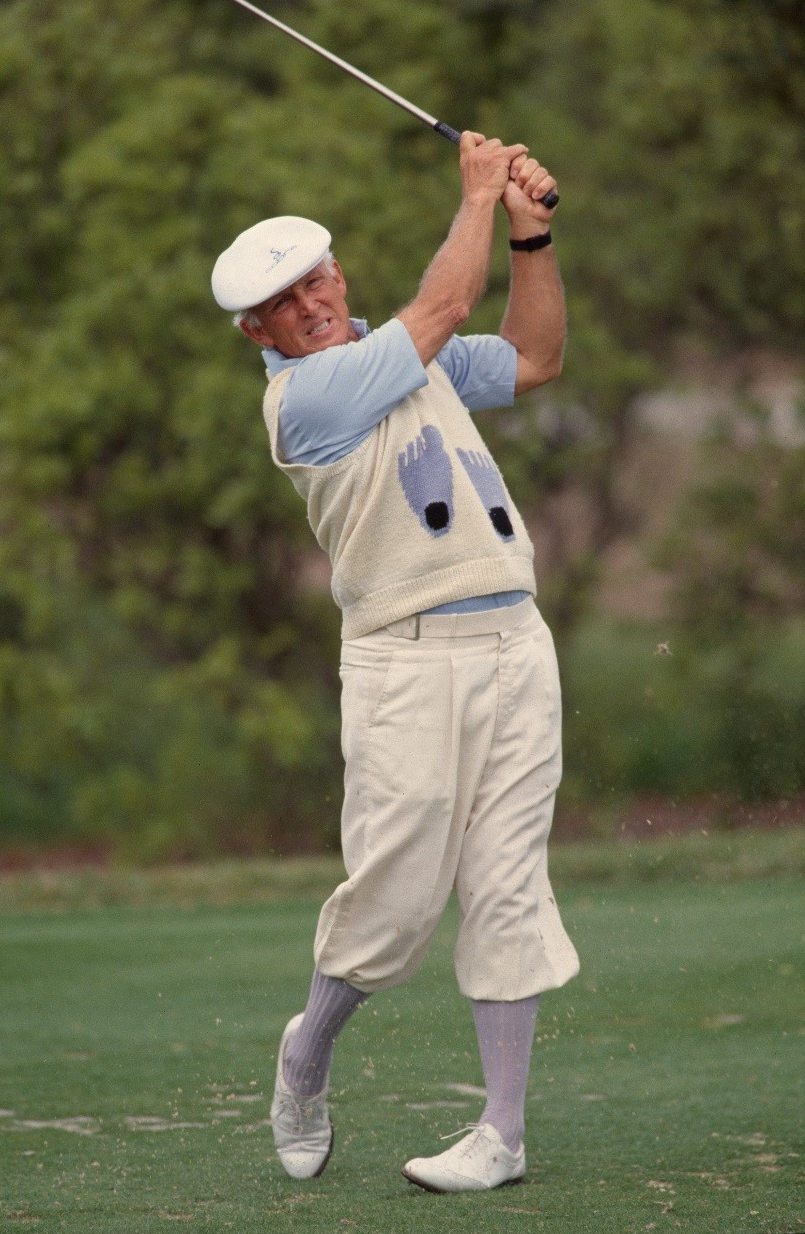 Inducted Wednesday, October 30, 2019 at Oakmont Country Club
---
Jim Ferree grew up in North Carolina and attended the University of North Carolina where he was a member of the golf program. In 1991, he became the first golfer inducted into the University's Hall of Fame. Shortly after college, Ferree turned professioinal and played 11 years on the PGA Tour. His lone win on Tour came in 1958 at the Vancouver Centennial. Ferree joined the Senior PGA Tour in 1981 and played 19 years with great success. He won twice at the 1986 Greater Grand Rapids Open and the 1991 Bell Atlantic Classic and was named Comeback Player of the Year in 1993. Throughout his career on the Senior PGA Tour, he played 407 events and amassed over $2.5 million in earnings. Ferree was well-known for dressing in knickers, and a silhouette of his swing in the vintage clothing was selected to be a part of the Senior PGA Tour logo.
He relocated to western Pennsylvania in 1971 to be the Head Golf Professional at Westmoreland Country Club. In his 14 years at this position, he became one of the most well-respected area golf professionals and mentored some of the region's top players. As a local professional player, Ferree won the Tri-State PGA Section Championship (1978 & 1981), the Tri-State Open Championship (1977 & 1983), and the Pittsburgh Open (1983). He won the honor of Tri-State PGA Section Player of the Year (1976, 1978 & 1979), Tri-State PGA Section Senior Player of the Year (1981, 1982 & 1983), and the Section's Willie McKay Trophy for Low Scoring Average (1978 & 1979).
Today, Ferree resides in Hilton Head, South Carolina with his wife, Karen, and continues to play the game he loves.
About the WPGA
Founded in 1899, the Western Pennsylvania Golf Association is the steward of amateur golf in the region. Started by five Member Clubs, the association now has nearly 200 Member Clubs and 33,000 members. The WPGA conducts 14 individual competitions and 10 team events, and administers the WPGA Scholarship Fund.