Bobby Cruickshank
Western Pennsylvania Golf Hall of Fame
Class of 2015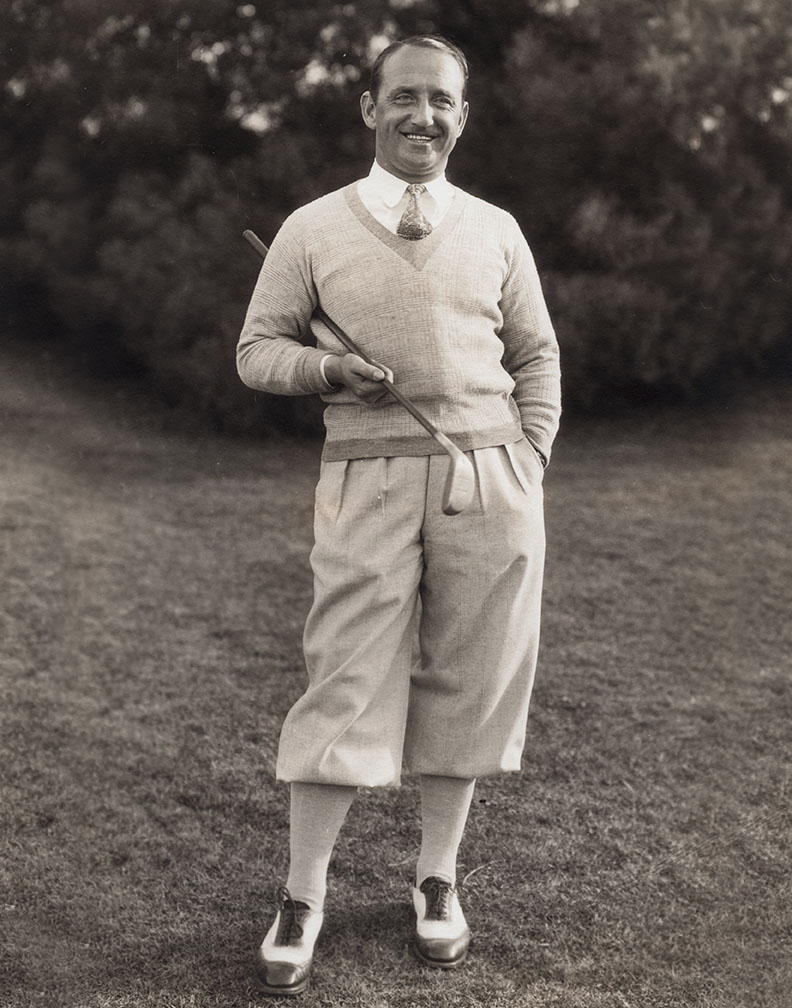 Inducted Thursday, October 14, 2015 at Chartiers Country Club
---
In 1949 at age 55, Bobby Cruickshank moved from Virginia to accept the professional's job at Chartiers. He promptly won the Tri-Stte PGA Section title and repeated in 1950.
A golf legend before he arrived, the diminutive (5'5") Cruickshank was runner-up in two U.S. Opens: 1923 in a playoff with Bob Jones, and 1932 to Gene Sarazen. He was a semi-finalist in two PGA Championships, 1922 and 1923. He finished T-14 in the 1935 U.S. Open at Oakmont. His best British Open finish was in 1929 when he tied for sixth. Cruickshank recorded sixteen top-ten finishes in major championships.
He won 23 titles throughout the country in events that were the forerunner of the PGA Tour, He won four state opens - New York, Colorado, Texas, ad Virginia (five times).
Cruickshank won the Tri-State Section Senior title in 1962, and the 1964 PGA of America Division IV title (age 70-74). He was a strong force in the PGA of America's senior competitions.
An outstanding teacher his pupils included Carol Semple Thompson ad her mother Phyllis Semple. His granddaughter, Diana Hoke, reached the final eight in four USGA championships.
Cruickshank was born in Scotland and served in World War I, escaping from a German prison camp. He turned professional in 1921 and moved to the United States upon the encouragement of his friend and mentor Tommy Armour.
About the WPGA
Founded in 1899, the Western Pennsylvania Golf Association is the steward of amateur golf in the region. Started by five Member Clubs, the association now has nearly 200 Member Clubs and 33,000 members. The WPGA conducts 14 individual competitions and 10 team events, and administers the WPGA Scholarship Fund.