Roy Vucinich
Western Pennsylvania Golf Hall of Fame
Class of 2014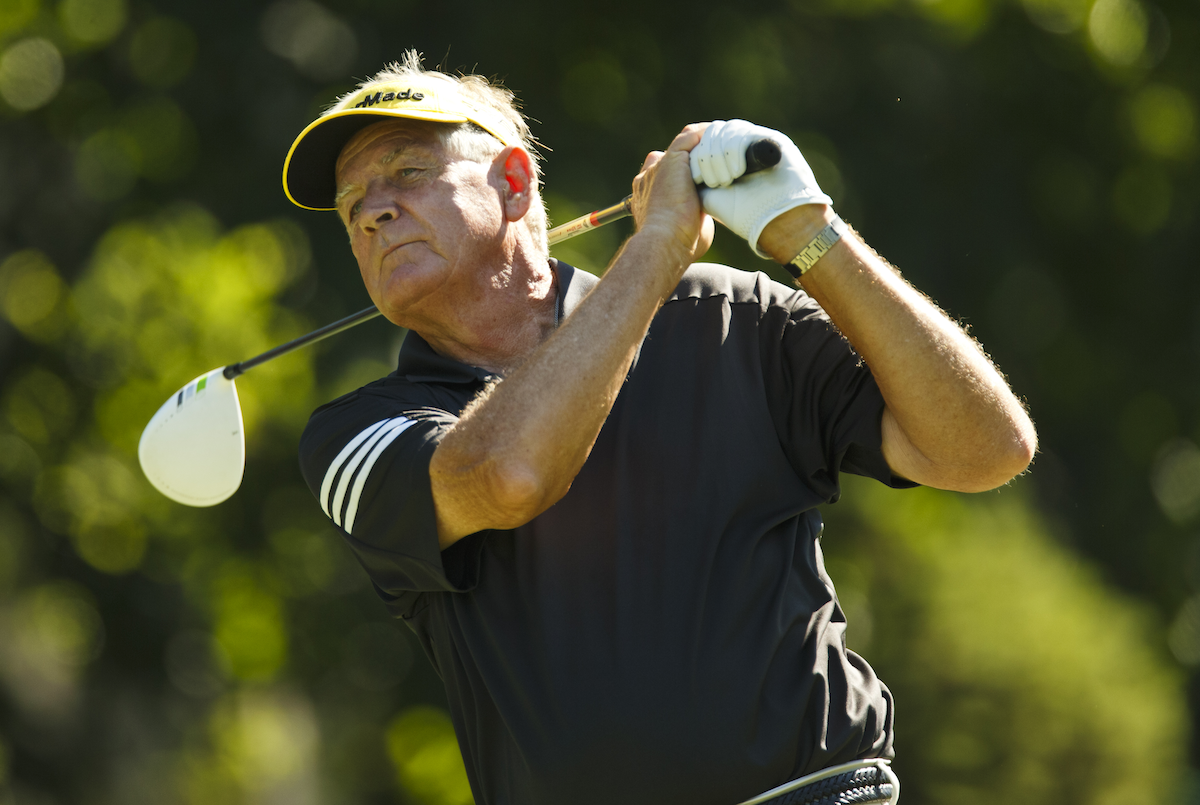 Five-time WPGA Open Champion, Roy Vucinich
Inducted Thursday, October 16, 2014 at Oakmont Country Club
---
As the winner of five West Penn Opens in four different decades, Roy Vucinich matches the record in the Open of Jock Hutchison and Perry DelVecchio, whose are 80-100 years in the past. His record of excellence and longevity approaches five decades. He has also won the Tri-State Open in four decades. These ten titles are nearly matched by more in Section competitions such as the Assistants, Section, and Match Play. He has also won two Pennsylvania titles, the 1984 Open and 1988 PGA.
His senior record is equally impressive with seven Section victories each in the Senior and Super-Senior divisions, plus two more in the Falling Rock Classic at Nemacolin Woodlands.
On the national, he has played in two PGA's, one U.S. Open, and six U.S. Senior Opens. He has competed in fourteen Senior PGA's, three Senior British Opens, and the Senior European Masters. On the Champions Tour, Vucinich played in 94 events, 2000-2009, recording two top tens.
He has received eight different awards a total of 22 times, highlighted by eight Senior Senior Player of the Year recognitions. In addition to playing awards, he has also been honored for teaching, professional of the year, and two halls of fame.
A member of the PGA since 1971, Vucinich was an assistant professional at St. Clair Country Club and the head professional at Allegheny Country Club for 25 years, until he was named the club's Professional Emeritus in 2000.
About the WPGA
Founded in 1899, the Western Pennsylvania Golf Association is the steward of amateur golf in the region. Started by five Member Clubs, the association now has nearly 200 Member Clubs and 33,000 members. The WPGA conducts 14 individual competitions and 10 team events, and administers the WPGA Scholarship Fund.