James B. Simons
Western Pennsylvania Golf Hall of Fame
Class of 2014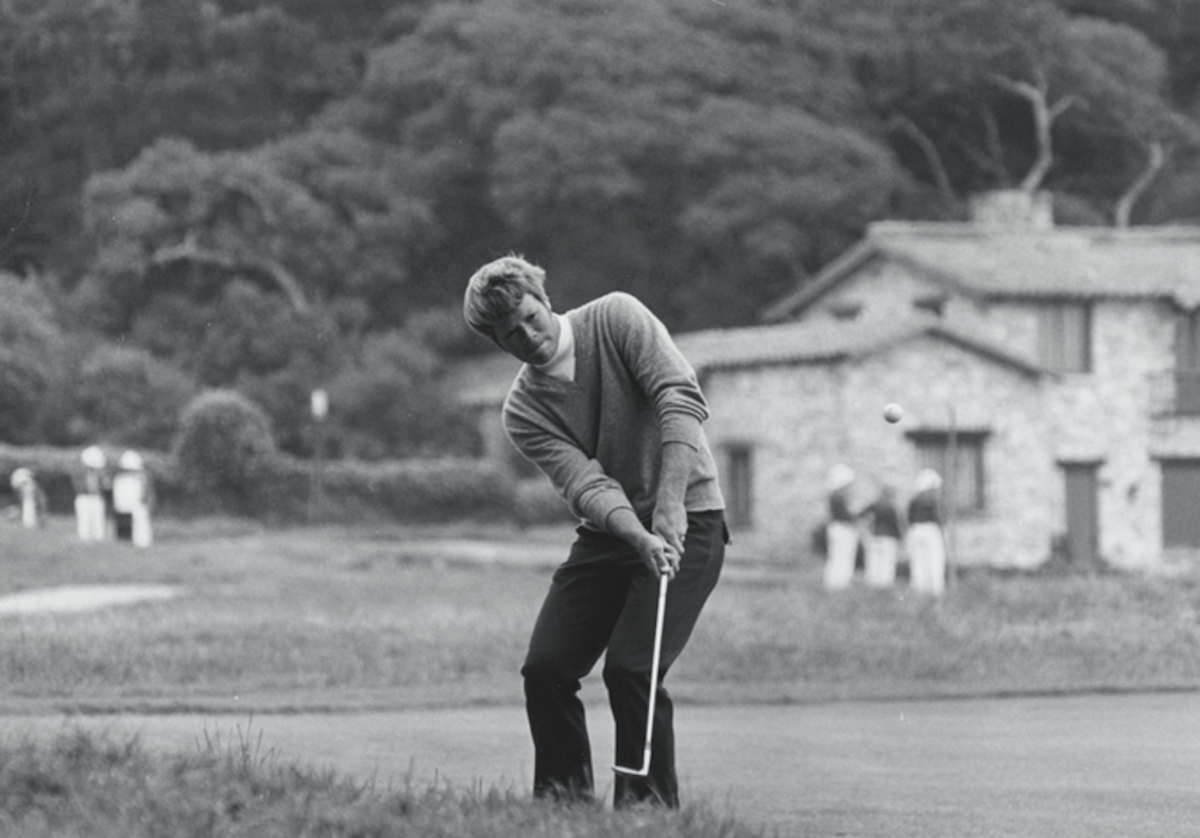 Jim Simons competing in the 1917 U.S. Open Championship at Merion Golf Club - Photo Courtesy of the USGA
Inducted Thursday, October 16, 2014 at Oakmont Country Club
---
Jim Simons, Butler, burst onto the scene as the area's most notable junior golfer. His outstanding record in high school featured two PGA of America National Junior titles in 1965 and 1966, plus qualifying for two U.S. Opens in 1967 and 1968, making the cut in 1968 and playing the final round with Arnold Palmer. He also qualified for match play in two U.S. Junior Amateurs, 1966 and 1967, reaching the quarterfinals in 1966. He tied for third place in the 1970 U.S. Amateur, beaten only by Lanny Wadkins and Tom Kite.
His local titles include two WPGA Father & Son events, a Junior, and an Amateur, plus two Pennsylvania Amateurs. He also recorded two top finishes in the Sunnehanna Amateur.
Simons was named the NCAA's Collegiate Player of the Year in 1971, a season which featured a runner-up in the British Amateur, a Walker Cup team berth, and a fifth place finish in the U.S. Open at Merion. He repeated his low amateur performance in the 1972 U.S. Open at Pebble Beach, turning professional shortly thereafter.
Simons played the PGA Tour, 1972-86, often plagued by injuries and vision problems. He won three times - 1977 New Orleans, 1978 Memorial, and 1982 Crosby. He tied for first in three more, losing in playoffs - 1979 Buick Open, 1980 Hartford Open, and 1984 Bob Hope Classic. Simons played in twelve U.S. Opens, made eight cuts, and finished in the top 25 on four occasions.
About the WPGA
Founded in 1899, the Western Pennsylvania Golf Association is the steward of amateur golf in the region. Started by five Member Clubs, the association now has nearly 200 Member Clubs and 33,000 members. The WPGA conducts 14 individual competitions and 10 team events, and administers the WPGA Scholarship Fund.