Carl Kauffmann
Western Pennsylvania Golf Hall of Fame
Class of 2014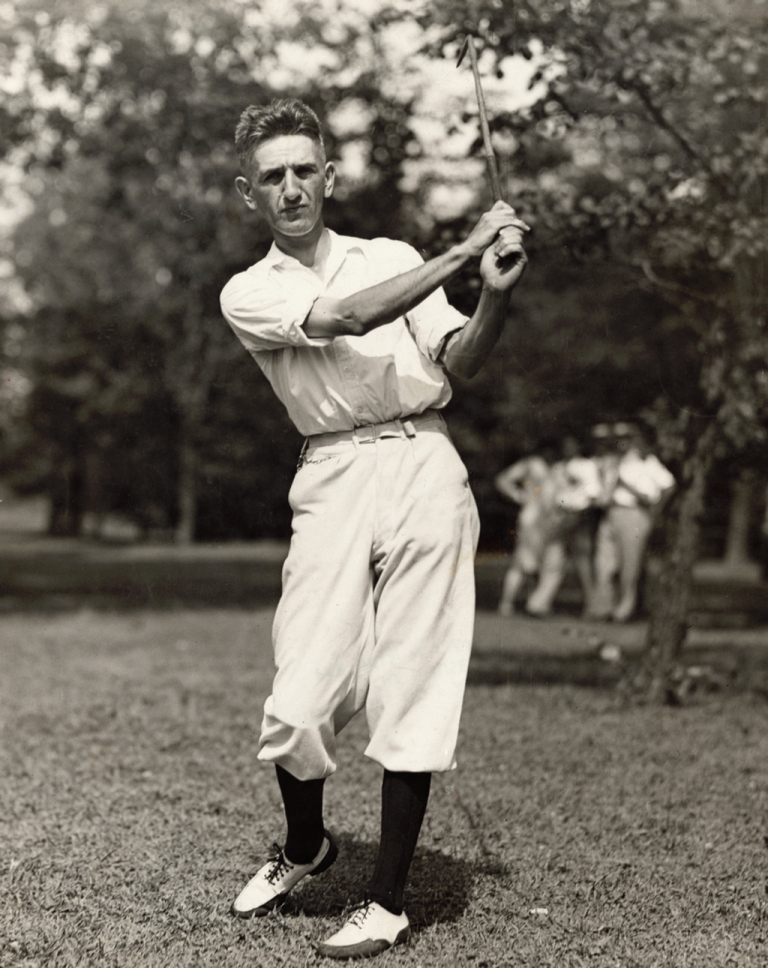 Three-time U.S. Amateur Public Links Champion, Carl Kauffmann - Photo Courtesy of USGA
Inducted Thursday, October 16, 2014 at Oakmont Country Club
---
Carl Kauffmann, Schenley Park, learned to play as a caddie at Pittsburgh Golf Club. He first qualified for the USGA Amateur Public Links Championship in 1923, the event's second year. It became his signature competition with a history making record.
The most accurate player of his generation, Kaufmann won the 1925 West Penn Amateur at Pittsburgh Field Club, gaining entry with a special invitation as a public golfer. From 1926-29, he experienced an incredible run in the Amateur Public Links. After his runner-up finish in 1926 in Buffalo, he won three straight titles in Cleveland, Philadelphia, and St. Louis. He was also medalist in 1929. He is the only three-time consecutive winner of the APL, matched only by Willie Anderson in the U.S. Open and Tiger Woods in both the U.S. Junior and U.S. Amateur.
As a three-time champion, Kauffmann was disqualified in 1930 in Jacksonville for signing an incorrect scorecard during the first round. He qualified for eleven APL's, 1923-40.
Locally, Kauffmann won ten Pittsburgh City Championships. He was unable to play in the West Penn Amateur after 1925, due to the organization becoming a private club only entity. A quiet and nonsense player, he was nicknamed "The Schenley Sphinx."
Kauffmann is part of an exclusive group in this area with three of more USGA championships - Dorothy Campbell Hurd, Arnold Palmer, Nathan Smith, and Carol Semple Thompson.
About the WPGA
Founded in 1899, the Western Pennsylvania Golf Association is the steward of amateur golf in the region. Started by five Member Clubs, the association now has nearly 200 Member Clubs and 33,000 members. The WPGA conducts 14 individual competitions and 10 team events, and administers the WPGA Scholarship Fund.