Carol Semple Thompson
Western Pennsylvania Golf Hall of Fame
Class of 2013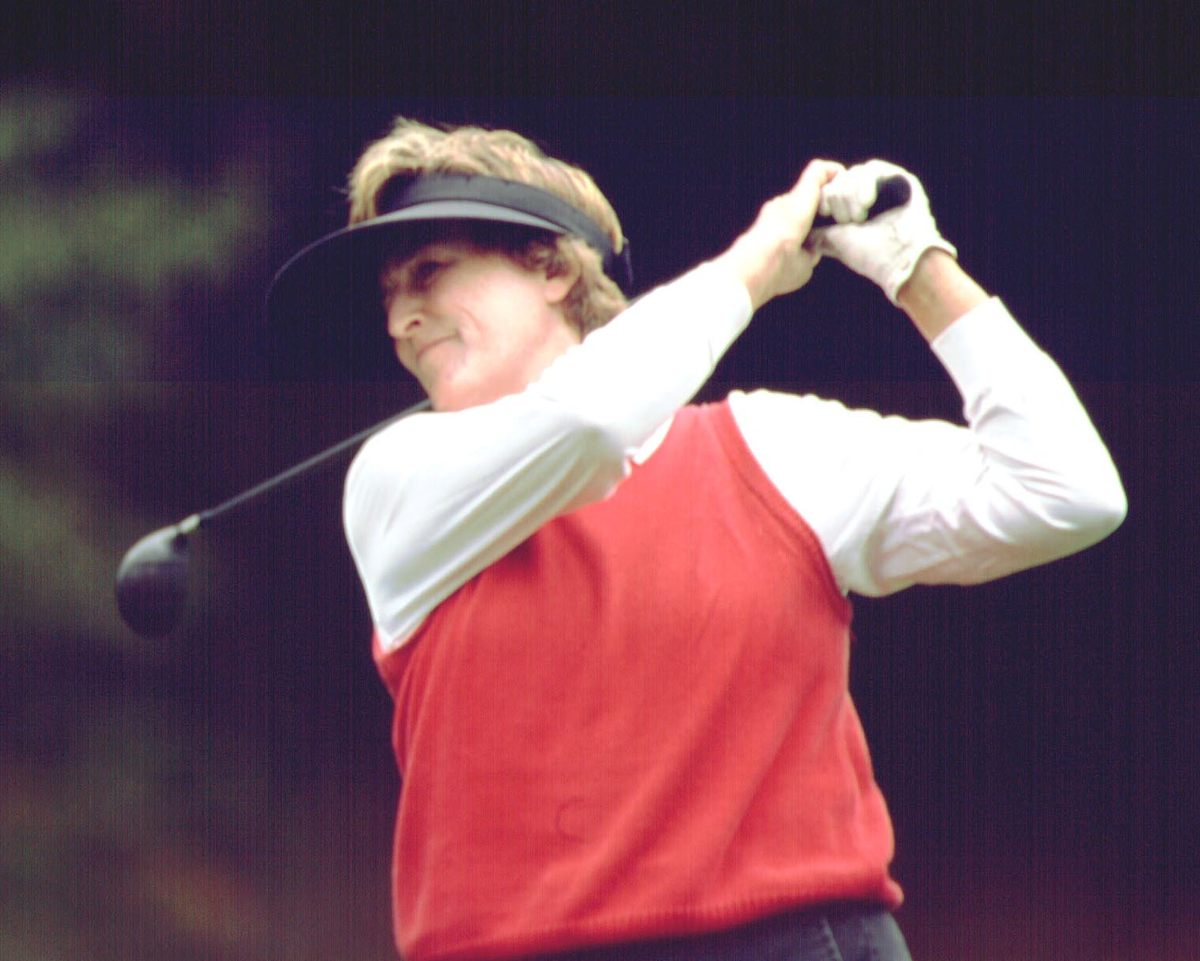 Seven-time USGA Champion, Carol Semple Thompson
Inducted Thursday, September 26, 2013 at Oakmont Country Club
---
Perhaps the greatest female amateur in American golf history, Semple Thompsohn hails from a golf family of excellent players with deep ties to the USGA. Her father, Bud, served as USGA President in 1974-75, and mother, Phyllis, was a longtime member of the USGA Women's Committee. Semple Thompson won seven USGA championships: the 1973 Women's Amateur, 1990 and 1997 Women's Mid-Amateur, ad four consecutive Senior Women's Amateurs, 1999-2002. Se won two of those titles - the '90 Mid-Am and '01 Senior Women's Am - at Allegheny. Her seven USGA titles include three different championships: U.S Women's Amateur, U.S. Women's Mid-Amateur and USGA Senior Women's Amateur - matching the trio of USGA titles won by Arnold Palmer.
Among her many other accomplishments were playing in the 1974 Women's British Amateur and playing on 12 Curtis Cup teams from 1974 to 2004, in which she amassed an 18-15-4 record. She holed a long putt on the 18th hole at Fox Chapel to capture the winning point in 2002. She also was a member of five World Amateur teams. At the 1994 U.S. Women's Open at Indianwood outside Detroit, she set the amateur scoring record with a 66. Semple Thompson has more than 30 local and state victories in Women's Wester and Pennsylvania Women's Amateurs. A former member of the USGA Executive Committee, Semple Thompson currently serves on the USGA Museum Committee.
About the WPGA
Founded in 1899, the Western Pennsylvania Golf Association is the steward of amateur golf in the region. Started by five Member Clubs, the association now has nearly 200 Member Clubs and 33,000 members. The WPGA conducts 14 individual competitions and 10 team events, and administers the WPGA Scholarship Fund.