Arnold Palmer
Western Pennsylvania Golf Hall of Fame
Class of 2013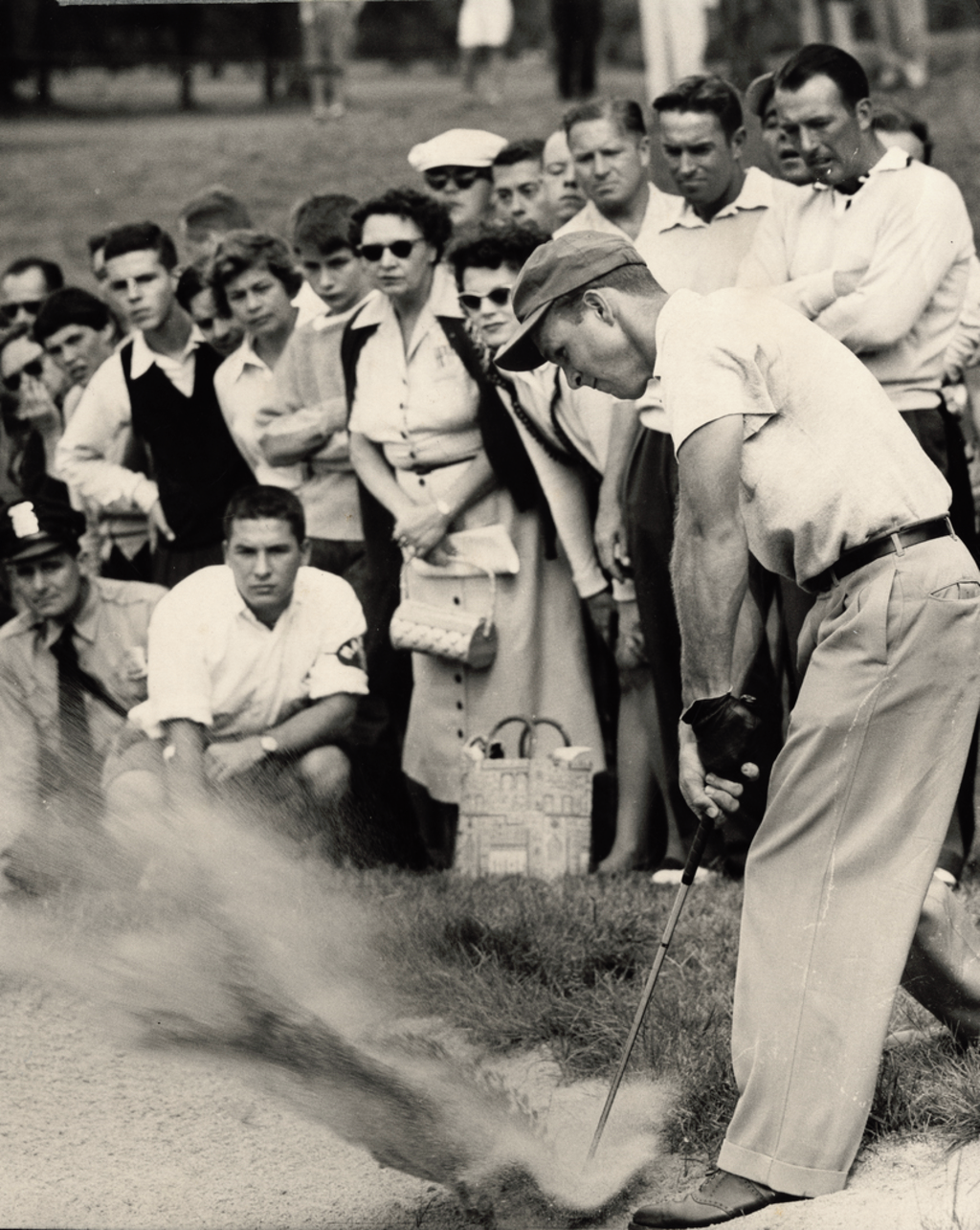 Arnold Palmer competing in the 1954 U.S. Amateur Championship at The Country Club of Detroit - Photo courtesy of USGA
Inducted Thursday, September 26, 2013 at Oakmont Country Club
---
Among the greatest and most popular golfers of all time, Palmer headed toward notoriety at an early age. A standout golfer at Latrobe High School and then at Wake /forest University. He won two West Penn Juniors (1947-48), five West Penn Amateurs - including four in a row from 1949 to '52 - and while taking a week off the PGA Tour, the 1957 West Penn Open. He is one of two players to win the West Penn Junior and Amateur in the same year.
After winning the 1954 U.S. Amateur at The Country Club of Detroit, Palmer turned professional at the age of 24 and had immediate success. In his long and storied career, his greatest stretch was from 1958 to '64, when he won his seven professional major titles: four Masters (1958, 60, 62, and 64), the 1960 U.S. Open, and British Opens in 1961 and '62. From 1960 to '67, his U.S. Ope recorded included one win and four runner-up finishes, three of them in playoffs. His victory at the 1981 U.S. Senior Open put him in an elite group with three different titles - Amateur, Open, and Senior Open. All told, he won 61 events on the PGA Tour, 12 on the Senior Tour, and 92 titles overall around the world. His 22-8-2 record in Ryder Cup play is best winning percentage ever. Add to that four Vardon trophies for scoring average, three money titles, ad two PGA Tour Play of the Year Honors.
About the WPGA
Founded in 1899, the Western Pennsylvania Golf Association is the steward of amateur golf in the region. Started by five Member Clubs, the association now has nearly 200 Member Clubs and 33,000 members. The WPGA conducts 14 individual competitions and 10 team events, and administers the WPGA Scholarship Fund.