Jock Hutchison
Western Pennsylvania Golf Hall of Fame
Class of 2013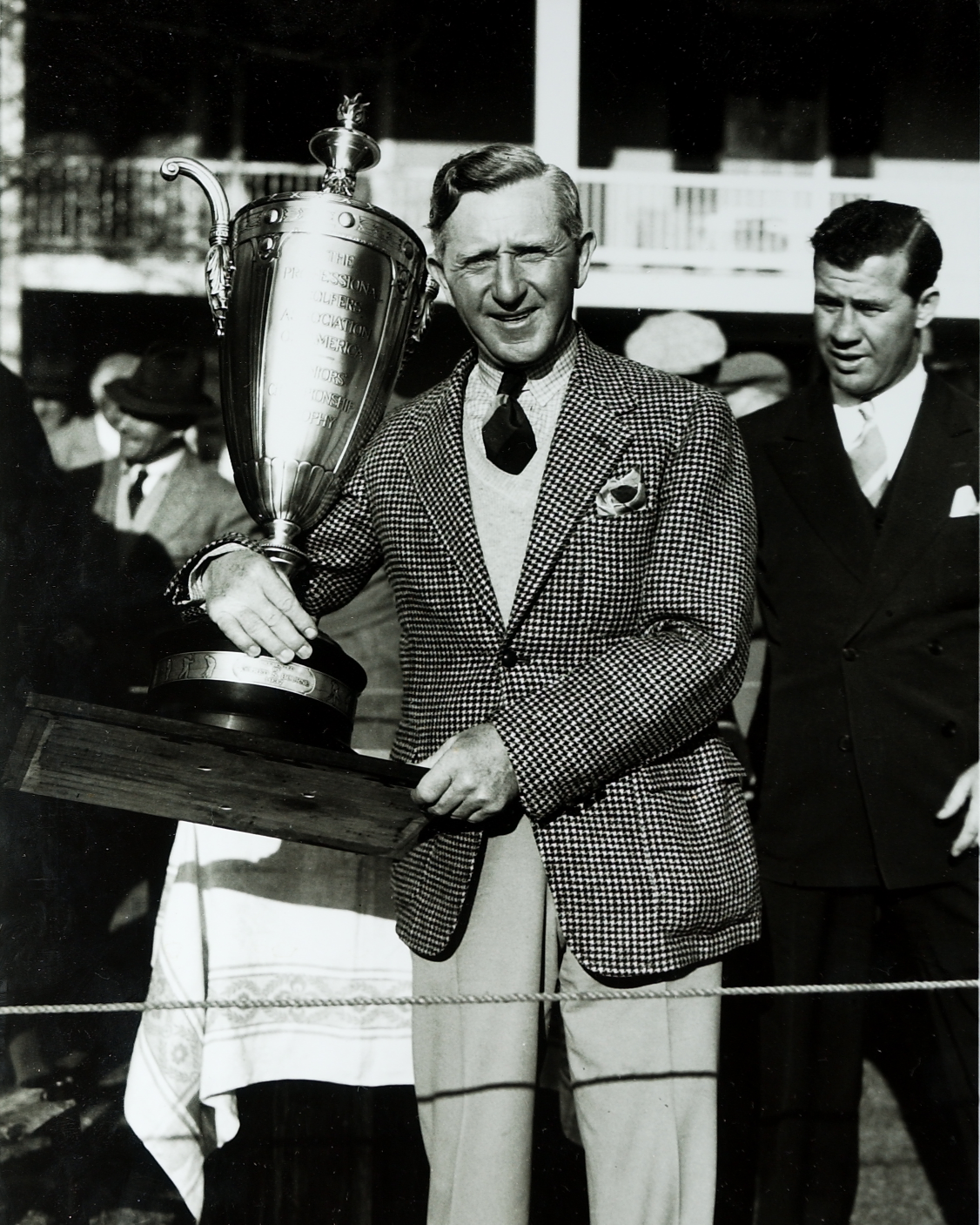 Five-time West Pen Open Champion, Jock Hutchison
Inducted Thursday, September 26, 2013 at Oakmont Country Club
---
Born in St. Andrews, Scotland, John Fowler Hutchison moved to Pittsburgh in 1905 and quickly was acknowledged as the best player in the area. He won five West Penn Opens between 1909 and 1915 at either Oakmont or Allegheny, tying him with Greensburg's Perry Del Vecchio and Allegheny's Roy Vucinich. Hutchison remains the only player to win three West Penn Opens in a row, 1913-15. He resided in the area for a decade and then moved to Chicago, assuming the club professional's job at Glen /view Club.
Playing the early professional tour, he won 14 events including two major championships, the 1920 PGA Championship at Flossmoor CC (IL) and the 1921 British Open at Saint Andrews, making him the only golfer with area ties besides Arnold Palmer to win multiple majors. Hutchison also finished runner-up in two U.S. Opens and in top-10 in 15 major championships. Hutchison also won two Western Opens, a premier title of his era. A fine senior player as well, he won two PGA Senior titles and finished in the top three 11 times. The first Honorary Starter at The MAsters, holding court from 1963 to '73, Hutchison was a popular and well-liked figure dubbed "Jovial Jock" by the golf press.
About the WPGA
Founded in 1899, the Western Pennsylvania Golf Association is the steward of amateur golf in the region. Started by five Member Clubs, the association now has nearly 200 Member Clubs and 33,000 members. The WPGA conducts 14 individual competitions and 10 team events, and administers the WPGA Scholarship Fund.