William C. Fownes
Western Pennsylvania Golf Hall of Fame
Class of 2013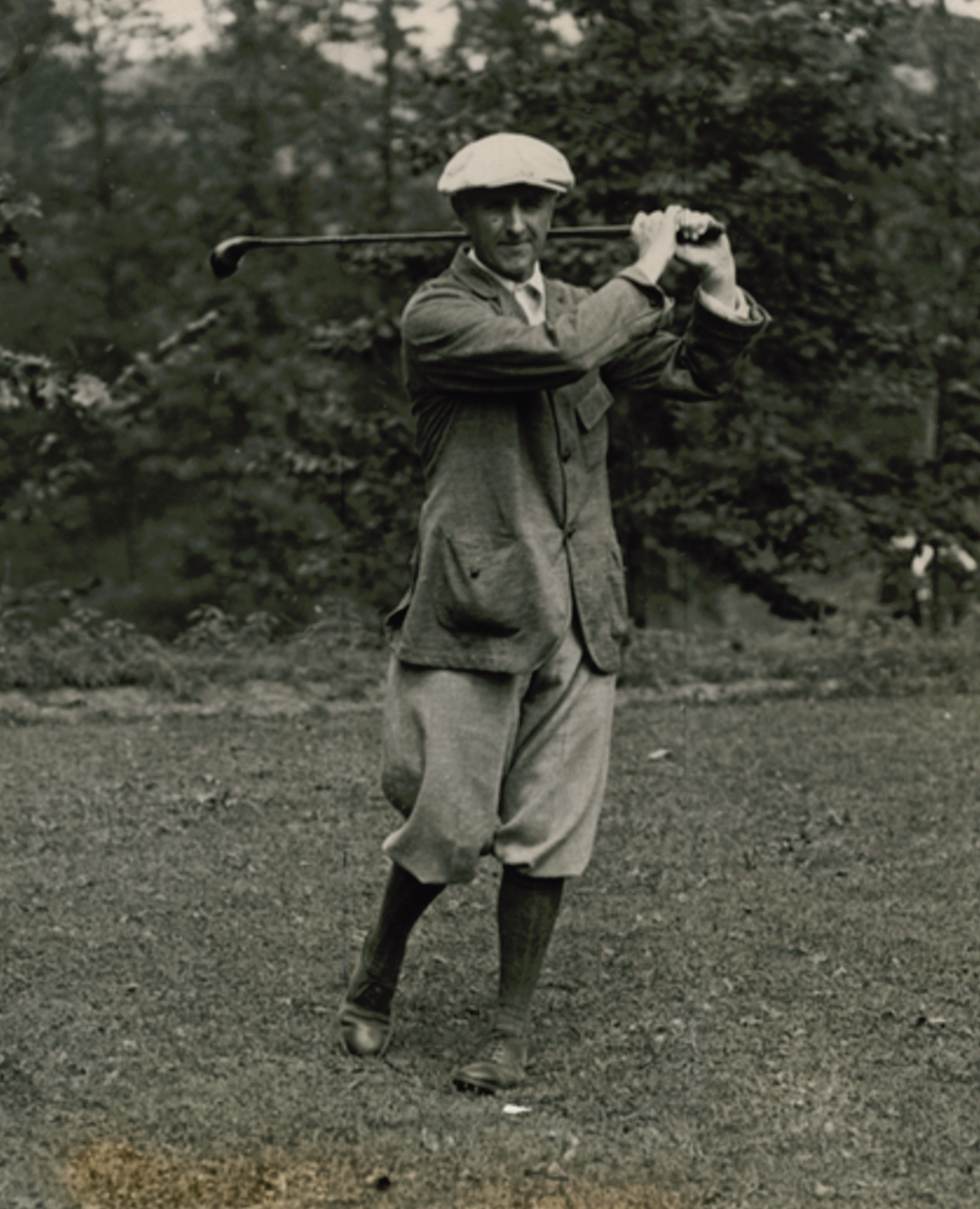 Eight-time West Penn Amateur Champion, William C. Fownes
Inducted Thursday, September 26, 2013 at Oakmont Country Club
---
The son of Oakmont Country Club's founder Henry C. Fownes exceed his father's standards with his many golf accomplishments. Fownes Jr. won eight West Penn Amateurs, a record that still stands today. He also won two West Penn Opens and four Pennsylvania Amateurs. His U.S. Amateur record includes qualifying for match play 21 times, and reaching the semi-finals or better four times including his victory in 1910 at The Country Club, Brookline, Mass. In fact, his 1910 campaign was legendary as we won the West Penn, Pennsylvania, and U.S. Amateur Championships that year. He also played on the first two Walker Cup Teams in 1922 and 1924.
Working with his father, Fownes was instrumental in the design and maintenance of Oakmont, including the famed furrowed bunker raking technique. Fownes also helped to bring many major championships to Oakmont including the U.S. Amateur in 1919, the 1922 PGA Championship, and the 1927 U.S. Open. He served on the USGA Executive Committee from 1924 to '27, and as President in 1926-27. Only he, Bill Campbell, and Fred Ridley were both U.S. Amateur champions and USGA Presidents. His engineering background served him well as he served for decades on the USGA Ball & Implements Committee.
About the WPGA
Founded in 1899, the Western Pennsylvania Golf Association is the steward of amateur golf in the region. Started by five Member Clubs, the association now has nearly 200 Member Clubs and 33,000 members. The WPGA conducts 14 individual competitions and 10 team events, and administers the WPGA Scholarship Fund.