Five to be inducted into Hall of Fame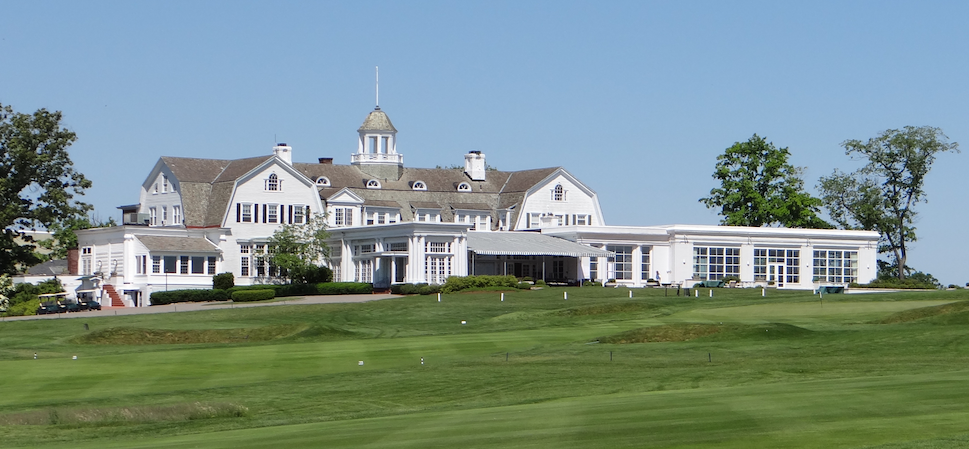 Allegheny Country Club, host of the 2021 Western Pennsylvania Golf Hall of Fame Induction Ceremony and Champions Dinner, where Jim Masserio, Bob Reilly, Jodi Renner, Chuck Scally, Sr., and Ron Sirak were inducted on November 4, 2021.

By Mike Dudurich • September 27, 2019
Mike Dudurich is a freelance writer and host of The Golf Show on 93.7 The Fan Saturday mornings from 7-8 AM. Follow Mike on Twitter @MikeDudurich.
---
Regardless of what you did to get there, being named to a Hall of Fame is a special day in someone's life. And for the eighth time in the storied history of the West Penn Golf Association, it will be so again, this time for five honorees.
The Association's Class of 2021 (there was no Class of 2020) will be inducted Nov. 4 at Allegheny Country Club and will include Jim Masserio, Bob Reilly, Jodi Renner, Ron Sirak, and Chuck Scally Sr.
Masserio was a winner for several decades not only in Western Pa., but in Northern Ohio, Central Pa. and the Philadelphia area as well. He began his career as the professional at the old Duquesne Golf Club, brought prominence to Toftrees Golf Course and ended his career with a long stint at storied Aronomink.
He was a regular visitor to the winners circle during his career, the biggest being the 1965 U.S. Junior Amateur, the West Penn Amateur in 1970 and 1971, the West Penn Open in 1971 as an amateur, the Pennsylvania Open and The Erie Charity Golf Classic twice.
"Well, golf has been very good to me, and I really enjoyed the competitive aspect of the game," Masserio said. "It's really an outstanding honor to be inducted here."
Bob Reilly was a Pittsburgh dentist who not only possessed great skills with a drill in his hand, but also with any of the 14 clubs in his golf bag.
He moved to Florida in the 1960s and continued to win numerous club and senior club titles.
How good was he? Well, he won four straight West Penn Amateurs (from 1960-63), a total matched by three other outstanding WPGA golfers: Arnold Palmer, Nathan Smith and Sean Knapp. Of course, Knapp won two more than that and leads that race with six West Penn Am titles.
Reilly starred in the game at West View High School, where he won the 1948 WPIAL title.
He qualified for two U.S. Amateurs and the 1964 U.S. Open.
Reilly also finished in the top five in the prestigious Sunnehanna Amateur four times, from 1960-64.
The Hall of Fame is a special place for special people and Jodi Figley Renner put together a very special career and that's why she'll be inducted at Allegheny Country Club.
She was a dominant force on every level. The AJGA, high school, college and LPGA all have been put on Renner's victory list. She was a four-time WPIAL Champion, a two-time PIAA champion and won over 40 events on the AJGA Tour.
She went on to become a two-time All-American at tradition-rich Stanford University. She finished top 20 in each of the four NCAA championships she entered.
And the wins kept coming. In her time on the Futures Tour, she put up a banner season in 1992, getting two wins and eight top 10s, earning the Player of the Year. But she wasn't finished yet.
She graduated to the LPGA where she played in 44 events, competing with some of the game's greats.
But then, as Renner put it, "something inside of me told me that I was done playing." An outstanding player career ended but that career led to teaching golf for a while.
"I just knew, something in my soul told me it was time," said Renner, who is married with three children and lives in Sewickley, PA with her husband and children.
Over the course of his career, if Ron Sirak hasn't covered it all, he's covered most of it. As a result, he's regarded as one of the most hard-working, affable, knowledgeable guys in the business.
"First, for the Associated Press and then Golf Digest and Golf World, the game of golf has taken me all over the world," Sirak said. "But it all started here in Western Pennsylvania. This is where I learned to play the game and learned to love the game. This is where I developed the skills to write about the game. To receive this honor is humbling. No matter where I've lived, Western Pennsylvania has been my home."
Not bad for a guy whose first job in the game was filling the pop cooler at Castle Hills Golf Course in New Castle when he was 12 years old.
Chuck Scally Sr. left quite a legacy in Western Pennsylvania following his passing in 1996. First is the Golf Center that has grown to a place that interests a wide variety of fans and has become a great draw.
He was a great teacher and was honored several times for that. He was a quality player, competing in 13 U.S. Opens and 7 PGAs.
This Hall of Fame evening annually pays tribute to those chosen for induction as a result of the impact they made on the sport and its' history here.
If you don't remember, the first class inducted was made up of Arnold Palmer, William C. Fownes, Jr, Jock Hutchison, Carol Semple Thompson and Lew Worsham.
About the WPGA
Founded in 1899, the Western Pennsylvania Golf Association is the steward of amateur golf in the region. Started by five Member Clubs, the association now has nearly 200 Member Clubs and 33,000 members. The WPGA conducts 14 individual competitions and 10 team events, and administers the WPGA Scholarship Fund.