Jim Ferree and Jeff Rivard to enter Hall of Fame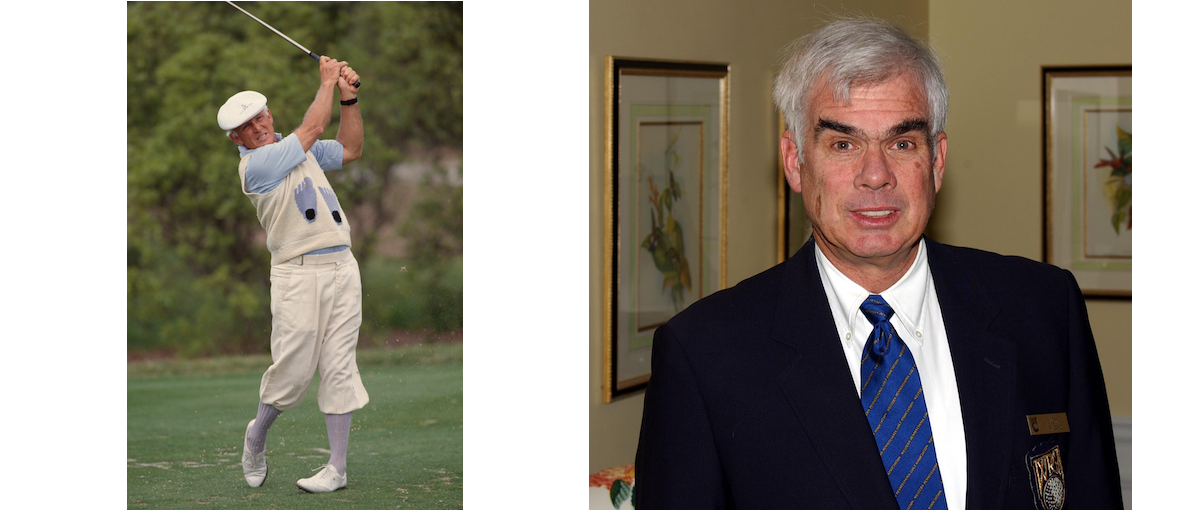 By Mike Dudurich • September 27, 2019
Mike Dudurich is a freelance writer and host of The Golf Show on 93.7 The Fan Saturday mornings from 7-8 AM. Follow Mike on Twitter @MikeDudurich.
---
Among the things the 2019 inductees into the Western Pennsylvania Golf Hall of Fame have in common is their history of giving back to the game.
Jeff Rivard, an English and sometimes math teacher early in his adult professional life, found his way to golf, which led him to becoming the Executive Director of the Western Pennsylvania Golf Association for 23 years.
He made profound changes in that organization including, but not limited to, bringing the West Penn Amateur and West Penn Open back to prominence, helping to standardize course ratings for local clubs, led the effort to establish the Western Pennsylvania Golf Hall of Fame and facilitated the movement to establish handicaps for public course players.
This enabled those who didn't belong to private clubs to play in club championships.
"I've enjoyed my career," Rivard said. "It's like I hit the lottery."
Like Rivard, Jim Ferree is not a native of Western Pennsylvania. But also, like Rivard, Ferree made a name for himself during his years as the summertime golf professional at Westmoreland Country Club.
Ferree established himself as a top-flight teacher of all ages, including the first instructor Greensburg native Rocco Mediate employed. At the other end of the teaching spectrum, Ferree took the children of the later Dr. John Aber, John and Staci, under his wing and honed their games to the point of them having successful careers at the University of North Carolina. Ferree is also an alum at UNC.
He turned professional in 1955 and won once on the PGA Tour before joining the PGA Senior Tour in 1981. Ferree won twice on that tour, but also contributed in another way to the Senior Tour. He was selected to be the model for the knickers-wearing player on the Senior Tour's logo.
But he also won four other events during his time out on the national circuits: the 1977 and 1983 Tri-State Opens and the 1978 and 1981 Tri-State PGA Championships.
Ferree possesses a sharp wit and, combined with his deep Southern drawl, is very entertaining. He's been quoted innumerable times, including this classic in response to players who complain about St. Andrews: "They are the same people who knock the pyramids because they don't have elevators."
He lives in Hilton Head, South Carolina with his wife, Karen, also a former champion golfer.
By contrast, while Rivard enjoys playing golf, he admits he's not that good at the game, even though he's been around it since age 13.
He's certainly to be beyond good in terms of making the game bigger and better. Over the course of his time at WPGA, the organization has gone from 10-30,000 individual members and from 60-120 in clubs.
Rivard is one of only two persons to have been CEO of three different amateur golf organizations in the United States – Sun Country (New Mexico and El Paso County, Tx), Michigan and Western Pennsylvania.
"Being inducted into the Hall of Fame means a lot," Rivard said. "It's nice to be remembered at any point in your life. You like to think you left the organization better for your successor."
The 2019 Hall of Fame Induction Ceremony & Champions Dinner will be held on Wednesday, October 30, at Oakmont Country Club.
About the WPGA
Founded in 1899, the Western Pennsylvania Golf Association is the steward of amateur golf in the region. Started by five Member Clubs, the association now has nearly 200 Member Clubs and 33,000 members. The WPGA conducts 14 individual competitions and 10 team events, and administers the WPGA Scholarship Fund.